Top reasons to send money with Rocket Remit
Did you know that Rocket Remit is the fastest and most convenient way to send money abroad? Check the top reasons to send money with Rocket Remit from Australia.
Many families rely on remittance payments from relatives working abroad to survive and have food for their children every day. There are many reasons why people need a reliable service to send money home.
It's only natural then that people want lower costs when sending this money back home where it's needed most! But determining who has the lowest fee can be tricky since there are so many different options out there.
As we all know, sending money overseas can be complicated with traditional bank transfer. You need to go to the bank, and you never know how much it will cost in fees, and then there is the waiting time for your loved one to get that money.
Here's why that's important…
Rocket Remit makes this process so much easier by allowing customers to send money with just their phone number stress free!
If you're looking for the best way to send money overseas, then Rocket Remit is your answer. Our customers enjoy competitive rates and low fees that make our service accessible for everyone. We also offer fast transactions so you can get your money quickly! Check out these top reasons why this is the right service for you:
1. Get your funds overseas in seconds, not days
You know that speed is essential when it comes to remittance. If you're looking for a fast way to get your remittence in seconds, not days, then Rocket Remit is the company that will take care of everything for you.
Rocket Remit is all about making things easier. We make it easy to send money back home, and we want you to have the easiest experience possible when using our services.
Why speed matters: The faster we make financial services more accessible, the more people will be able to take advantage of them.
2. You can send money from Australia 24/7
Wouldn't it be fantastic if you could send money to anyone, anywhere at any time? Well, now you can! Send money 24 hours a day seven days a week. Whether for a loved one or just because of your generosity, sending money has never been easier.
You can send money to anyone, anytime – no more waiting in line at the bank. We've partnered with over 75 mobile money services in 50 emerging markets to make it easier than ever for customers abroad to send remittances back home.
Customers can transfer funds from their online account any time of day without having to wait in line at a store. Sign up today and enjoy the convenience of sending money with one of Australia's most trusted brands. You won't regret it!
4. Sending money with Rocket Remit is safe
Mobile Money is a system of transferring funds from one person to another through electronic devices such as smartphones, tablets or computers. It's safe because it uses a PIN number and the transaction is authenticated by an SMS text message sent to both parties involved in the transfer.
These days, most people use their mobile phones for everything – including banking transactions.
The recent rise of cybercrime has led many people to become more security conscious. And with good reason, the average cost for a breach is $4 million. But what about our money? How can we be sure it's safe from hackers and fraudsters online?
There are so many different ways that mobile payments keep your cash safer than ever before! So if you're looking for how to avoid scams in the digital age, look no further check our blog post How to recognise and avoid scams.
6. Send money for less than the cost of a cup of coffee
Do you love to save money? Who doesn't!?
A few years ago, when I first moved to Australia, I was so excited about all the new opportunities available to me. One of these was being able to send money back home quickly and affordably. However, this is not always the case! It's essential to know how much it costs before you start sending your hard-earned cash overseas.

The cost of sending money from Australia can be split into three categories: transfer fees, exchange rates and local charges.
Transfer fees are often a small percentage of the total amount sent, but they can really add up over time if you're regularly transferring large sums of money. Exchange rates are also something to take into account as they fluctuate.
It is no secret that sending money abroad can be expensive. The cost of sending a typical remittance ranges from 8% to as high as 25%. This is why many people are now using digital remittance. These services allow you to send money at rates that are below the industry average.
7. A real person in customer service
I'm frustrated with customer service robots. They are not very helpful and I have to repeat myself several times to get the robot to understand what I want.
It's no surprise really, people want to feel like there is someone there for them and not just the voice of some faceless machine.
There's nothing like a real person on the other side of the phone line. The bottom line is that not everyone will agree on what makes an excellent customer service experience, but one thing customers can always count on is a live person at the end of every phone call!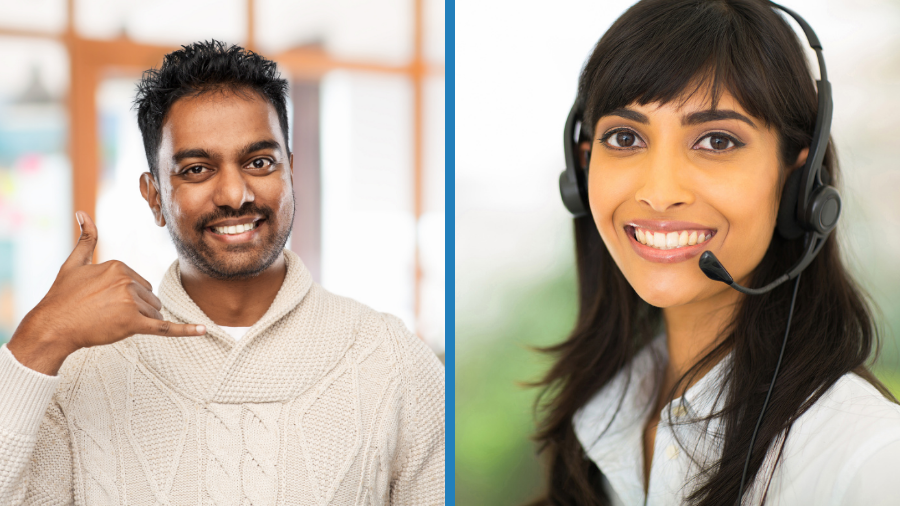 8. There are no hidden fees or charges for sending money with Rocket Remit
You're reading this because you want to know if there are hidden fees or charges for sending money – well there aren't! The fee you pay to send money varies depending on the destination of the receiver but there are no hidden charges with Rocket Remit – what you see on our website is exactly what you pay when sending a transfer.
You may be worried about whether or not your funds will arrive at their destination safely, what fees will apply, and if the recipient might take off with the cash once it arrives. There's good news though! With Rocket Remit ultra low charges for sending money, you don't have to worry anymore.
9. You can use your mobile phone to make a transfer
Most Australians use Digital Payment Solutions. We're definitely moving to a cashless society. There are many options on the market and new options will keep coming.
It has never been easier to send money from your phone. It's so easy to transfer money, the transaction will take less than 60 seconds, too! All you need is your phone and a few taps of your finger.
Thanks to mobile money, it's never been easier to send funds on the go. It couldn't be simpler; open the app, tap "Send", and enter the recipient's name, mobile number and amount. That's all there is to it!
There is no doubt that the introduction of digital remittance represents not just a new way of money transfer money over the phone but also a much better way of sending money to your loved ones overseas.
10. Competitive rates so you'll always get the best FX possible
The Foreign Exchange market changes constantly. With the global economy in flux, it's important to be aware of how different countries are affected by currency fluctuations. Even those who transfer money abroad regularly may have difficulty understanding how exchange rates work.
Do you want to send money from Australia and get the best rates? If you're looking for a reliable company that provides excellent customer service, then look no further! We are one of the most competitive rates remittance companies because we have direct partnerships worldwide enabling us to offer an excellent FX rate.
Sounds good, right?
Every day, Rocket Remit customers are sending money to family and friends all over the world. They're paying for goods at local stores in countries they may never have visited before or are setting up a business that will grow into something big.
Maybe you're one of these customers? If so, we want to thank you for being part of our journey. We couldn't have done it without you!
Rocket Remit is a company that has been providing excellent customer service and brilliant products and services for many years. We love our customers and we always do our best to provide the best possible experience. If you're not sure if we're the right fit for your needs, then check out what other people have said about us on Trustpilot or Google Reviews.
About Rocket Remit
Rocket Remit is the worlds fastest international money transfer service. Send money instantly to over 50 overseas countries at very competitive rates.
Use the country selector to choose the country and check the rate.
Click here for more information on how to send money using Rocket Remit.