Why is digital remittance replacing traditional money transfer?
Why is digital remittance replacing traditional money transfer? Well, during the pandemic the evidence is very clear – sending money the traditional way has many drawbacks.
There is no doubt that the introduction of digital remittance represents not just a new way of money transfer but also a much better way of sending money for many reasons.
People who emigrated several years ago probably by now have found and become used to their preferred method for sending money to their loved ones back home. Traditionally senders and their families would visit and queue at a bank or an exchange agent to receive funds sent by their relatives overseas.
However, with lockdowns in many countries due to COVID-19, many exchange agencies and banks have found it difficult to operate under lockdown restrictions.
With travel restrictions and curfews, many people have not been able to leave their homes to either send or receive money. Many people who used these traditional channels have had to switch to alternative ways of sending money including online money transfer or digital remittance.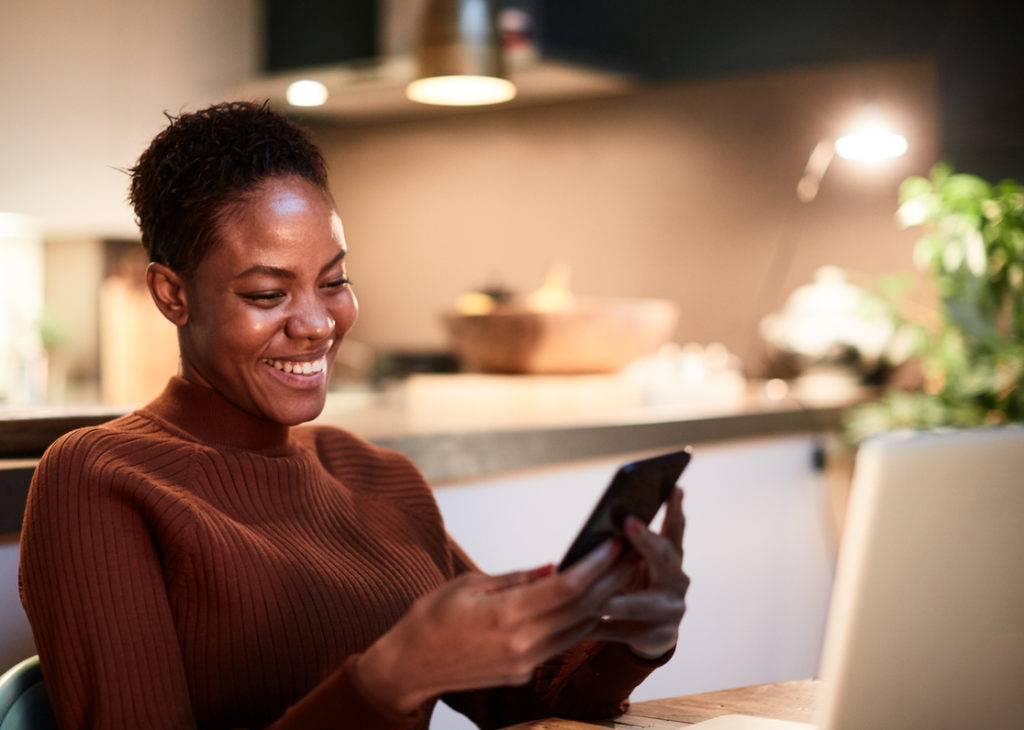 Drawbacks of traditional remittance
Remittances are an essential source of income for millions of families around the world providing millions of people with financial security and access to basic needs. Without remittances, families in emerging countries would face serious difficulties. To learn more about the importance of remittance read our blog: Why are remittances essential for the global economy?
What has changed is the way people send money home. Like many other services, international remittances have migrated from traditional channels to digital channels.
So what are the drawbacks of traditional remittances…
Not a suitable option for those with no bank account
For traditional bank-to-bank remittance, obviously, both the sender and the recipient must have a bank account. That may not be a problem for the sender in Australia, however, in receiving countries with a high number of unbanked people (people who do not have a bank account), this method of sending money is a disadvantage – well its impossible!
Slow transfer speed
Bank-to-bank transfers can take up to five business days to complete – sometimes even longer! Also, receiving banks can sometimes delay the transaction further by taking 2-4 days for funds to be released to customers. They sometimes hold the funds to make sure the transaction is not fraudulent.
Limited access
Exchange agencies, banks and kiosks usually have limited opening hours typically Mon to Fri: 9:00am – 5:00pm. During the COVID-19 pandemic, in some countries these hours have become even more restricted.
Furthermore, the person who senders the money may have to travel to a specific location and then probably stand in line and wait for their turn to be served and send.
On the other hand, the person who receives the funds will also need to travel to a location where they can receive the money, stand in line, wait for their turn to be served. This is all very time-consuming!
Here's the main issue with that…
During times of pandemic, several establishments have had to close their doors leaving many people waiting to receive their international remittances without any contingency plan.
Lockdowns, travel and curfew restrictions in some countries have impacted on traditional remittance services with locations and opening hours reduced. This has created a not only a poor customer experience but also has meant that some remittances cannot occur leading to hardship by the recipient.
Advantages of using digital remittance
The primary concern most people have with digital and online money transfer through websites, apps, systems or platforms is security. While banks are trusted because they are considered 'too big to fail', they are becoming less competitive.
Digital remittance services have proven that they're just as safe as a bank transfer only much faster, cheaper and more convenient. That's why digital remittance will continue to be a popular method for sending money for a majority of countries.
Let me explain this further for you…
What is Digital Remittance?
Good question! The definition of digital remittance is a little broad. Different providers classify it different ways but the generally accepted definition of digital remittance is when sending money is performed either online, via mobile or app. A second feature of digital remittance is that the transfer does not involve the use of cash with funds usually sent from a bank account or other electronic wallet.
Faster funds transfer
Most digital remittance services offer same-day money transfer. Mobile money is the fastest digital remittance method as funds transfers are instant.
Less expensive than traditional money transfer services
Digital remittance services usually have a better exchange rate and a lower transaction fee which reduces the overall transaction cost.
Easier to use
Digital remittance services are usually simpler and easier to use. This is because they use the latest methods for electronic ID verification and more convenient sending methods such as sending from your mobile phone.
I think you will agree with me when I say money exchange can be complicated and confusing. Even those who transfer money abroad regularly may have difficulty understanding how exchange rates work. To learn more about different money exchange methods please read our blog: 5 Reliable Australian Money Exchange Methods
Digital remittance services offer faster and seamless money transfer
Because the transfer is completed digitally, you do not have to physically travel to a bank or transfer location. Some services allow you to perform the transfer directly from a mobile phone. This means it takes less time and saves you the hassle of travel; it's simple.
Even the registration process is digital with ID checked and verified electronically. This means you don't have to travel with your ID documents meaning you can transfer money from anywhere and at any time.
Track the status of your remittance
Furthermore, for many service you will receive email updates on the transfer. Some digital remittance services allow you to track where your money is with an app.
However, with instant remittance like mobile money, there is no need to track the payment as money transfer is instantaneous.
Mobile Money is the future of money transfer
Mobile Money Transfer is a technology that allows you to send and receive money using a mobile phone. Money is sent directly to a mobile phone without the need for a transfer agent or a bank. This means that a mobile phone is no longer just a communication device – it's now also a money wallet.
Why should you use mobile money?
Traditional money transfer is changing. Someday mobile money remittance may even replace traditional money transfer. Mobile money has become an alternative way of making payments in developing countries, especially where a bank account can be difficult to open or expensive to maintain.
To learn about Mobile Money please read our blog: How does Mobile Money transfer work?
The faster way to transfer money!
Advantages of Mobile Money
1. Easy to Use – Mobile money helps people pay for goods and services and transfer money from almost anywhere – even if they are not near a bank branch or ATM.
2. The Unbanked – Embracing mobile money services will go a long way to address the needs of the unbanked, underbanked, and the unhappily banked by enabling them to make payments, transfer money to merchant, friends or relatives.
3. Accessibility – Mobile money reaches poor rural residents far easier than banks or standard money transfer services. Mobile money has transformed commerce and trade by breaking the rigid rules of high finance and banking transactions.
4. Convenient Savings and Security – Among the benefits of mobile money services is the ability to use the mobile phone to save and be able to cash-out the money wherever needed. This also reduces the need for physical cash, providing protection against theft.
5. Remittances – Considering the huge number of unbanked who send domestic and international remittances in cash and the widespread use of mobile phones both in developed and emerging markets.
Remittance via mobile money allows the transfer of money at any time of the day or week no matter how small the amount.
6. The Mobile Generation – The adoption of mobile technology has changed virtually all aspects of human behaviour. There are huge opportunities for mobile money services to improve the quality of life by enabling global connectivity and communication.
7. Boosts Economic Growth – The convenience of mobile devices and the coverage of mobile network services, means mobile money services are widely available across different strategic locations. This enables long term adoption and widespread use of these services, boosting economic growth and social development on micro and macro levels.
As a result, we have improvements within the remittance sector that facilitates faster money transfer.
About Rocket Remit
Rocket Remit is the worlds fastest international money transfer service. Send money instantly to over 40 overseas countries at very competitive rates.
Use the country selector to choose the country and check the rate.
Click here for more information on how to send money using Rocket Remit.