Australian Mining Jobs and FIFO for Foreigners
Australia is the world's leading producer of mined minerals, and there are many current opportunities for foreigners. The mining industry in Australia is currently booming, with over $60 billion worth of projects on the go. Read this blog post to find out more about it! Australian Mining Jobs and FIFO for Foreigners
The Australian mining sector is still one of the best places to find jobs. Many companies hiring workers on "fly-in fly-out" contracts (FIFO).
Yes, you can make money while travelling around this beautiful country without having to live here permanently! Do you want to know how much FIFO workers get paid? Well, that depends on the job they do and what company they work for.
What is a FIFO worker in Australia?
A FIFO worker is a type of employee who travels from their home to work in an isolated location for extended periods. When not working on a work-site, the FIFO worker returns to his/her home town.
While on-site, they live and sleep at a temporary or permanent camp or nearby accommodation provided by the company they are working for.
Is FIFO work hard?
The first thing you need to know about being a FIFO worker is that it's not an easy job. You will often work long hours, sometimes seven days a week for extended periods.
The second thing is that some people don't cope well with the lack of personal space or lack of privacy that comes with this type of job.
Many people wonder if it is worth the trade-off to work FIFO. Often people who live on mine sites know how great they have it because they can't go anywhere else during their shift. This can mean they can't spend money on things they would spend in a city or town meaning they can save more money. Hence, many FIFO workers appreciate everything more than someone who has other options, which makes them happier overall. What do you think?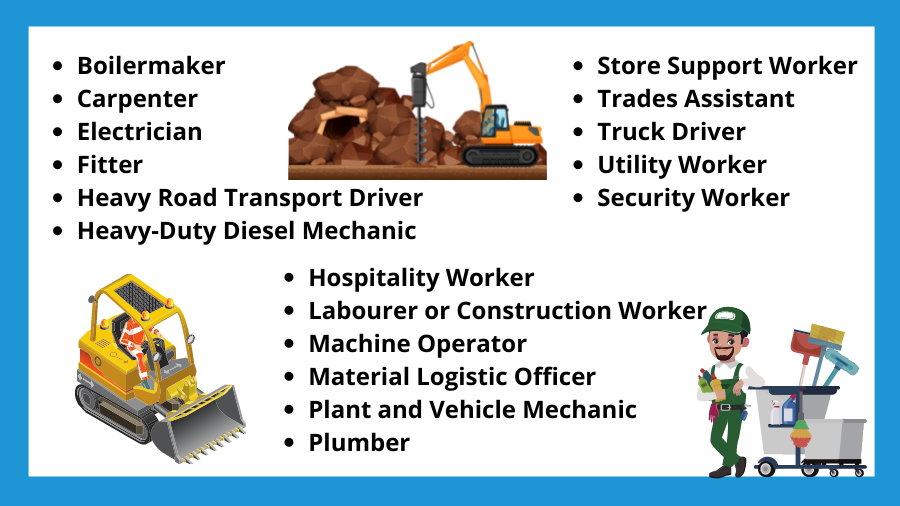 How much do FIFO workers get paid?
Foreigners may wonder how much they will get paid as a FIFO worker in Australia and the benefits of FIFO work.
Mining is one of the most profitable industries in Australia, so there are plenty of jobs available that will provide you with excellent pay and benefits from day one. As a result fly-in fly-out workers generally earn high wages.
It's a great place to make alot of money with relatively few qualifications.
Here's the interesting part…
According to talent.com Entry-level wages are around $80,000 to $100,000 or around $50 per hour. Pay rates depend on which company you decide to go with. Some also will provide your accommodation and food during your stay.
The essential thing to note about FIFO work is that while it pays pretty well, there's also the matter of how much time you will spend away from home as part of this deal. However, if you're a foreigner living in Australia, this probably isn't such a big deal after all!
What are FIFO hours like?
If you've ever had a conversation with an Aussie and asked what FIFO hours are like, it's likely they've mentioned that there is no such thing as an 8-hour workday. Instead, the standard shift for miners in Australia is 12 hours.
1) You work 12-hours on, 12-hours off (12/12).
2) Nights start at 10 pm and days start at 10 am.
3) There's no weekends or public holidays so you'll never have to take time off.
4) The shifts rotate every week, so you'll only be working one shift pattern – day or night – for six weeks before returning to the other shift pattern.
5) And finally, your lunch break will last 30 minutes, but breakfast is always available!
Working rights for foreigners
There are many different visas that can help make this happen, but it all starts with finding out which visa will suit your needs best. You must have a visa with working rights that allows you to work full time.
Working rights gives people from non-Australian countries permission to work in Australia. There are many different visas that can help make this happen, but it all starts with finding out which visa will suit your needs best.
All this may change depending on your country of birth, your skills and experience for more information visit home affairs and explore visa options for working in Australian Mining Jobs and FIFO for Foreigners.
How do I get a FIFO job?
If you're considering FIFO work in Australia, some of these things might help:
1) Know what skills you have that will make employers want to hire you should have qualifications and/or experience (e.g., engineering experience or mining experience).
2) Get certified in First Aid and CPR if possible; this certification would allow you to do more types of jobs on-site. (including a driver's licence)
3) Keep an eye on the mining company websites for entry-level jobs and apply and contact recruitment agencies or labour-hire companies focus on Australian mining towns.
Check the most important tips that you should keep in mind when it comes to getting a job in Australia here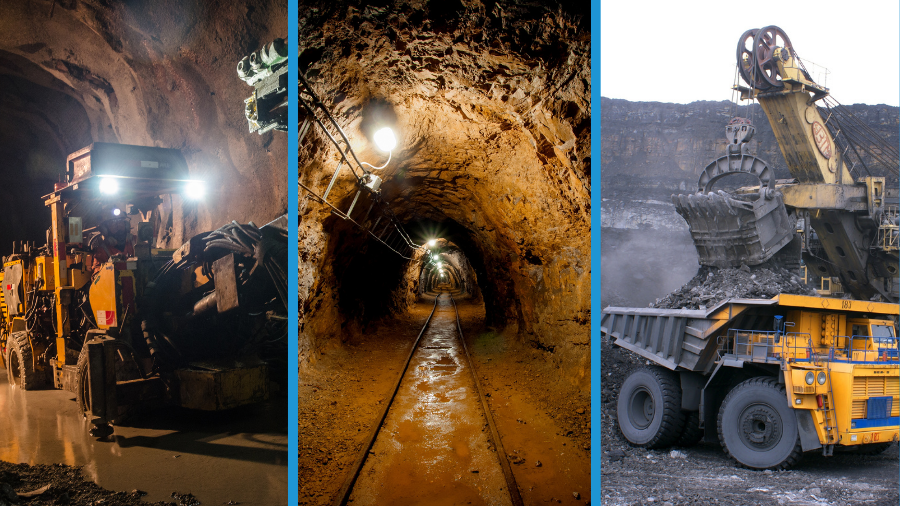 Mining is one of the most important industries in Australia. The industry employs nearly 200,000 people and contributes close to 140 billion dollars to the Australian economy every year.
It's not just about coal or iron ore either – mining also provides jobs for Australians in areas like copper, gold, silver and uranium extraction. But don't worry if you're not an expert with a degree in geology or engineering!
What qualifications do I need?
You might be wondering what qualifications you need to be a miner. Well, here are some things that I'd recommend:
You'll need to have the skills for specific jobs like welding, electrical work, machinery operation and maintenance, or diesel mechanics.
You'll also need to know how to read blueprints and drawings. You can't just go into a mine unprepared! And if you're not sure of anything on the list above, don't worry! The mining company will train you in everything they see fit during your first few weeks on the job.
I'm sure you're with me on this one…
There are plenty of roles available at all levels. It's all about being willing to learn new things and taking the initiative when it comes down to it!
It's pretty common knowledge that foreigners work hard. But, did you know how hard? Allow me to tell you about my most recent experience in Australia with the main character – an immigrant!
I was visiting Melbourne for a few days and found myself drawn to all of the beautiful public artwork. As I walked around admiring these great pieces, I noticed that most of them had one thing in common- they were created by immigrants.
This got me thinking about how important it is for foreigners to come here and make this country their home because without them the amazing art would never have been created. Plus, there are so many other contributions foreign residents make too!
About Rocket Remit
Rocket Remit is the worlds fastest international money transfer service. Send money instantly to over 45 overseas countries at very competitive rates.
Use the country selector to choose the country and check the rate.
Click here for more information on how to send money using Rocket Remit.