What will Australia's Immigration look like after the pandemic?
A common question from the diaspora community of Australia and those who plan to make the "Land Down Under" their home is: What will Australia's Immigration look like after the pandemic?
Firstly for the year ending 30 June 2019, Australia's population increased by 239,600 people due to net overseas migration. This is important because migration supports Australia's economic growth.
Secondly migration allows qualified and skilled workers to assist with the employment needs of businesses. And on a personal level, migration in Australia reunites families and helps refugees in establish a new life.
Here's the interesting part…
International education makes a significant contribution to GDP and was Australia's third-largest export as at 30 June 2019. International education contributed $37.6 billion to the Australian economy most importantly, last financial year and moreover supports 240,000 jobs, business opportunities and economic growth.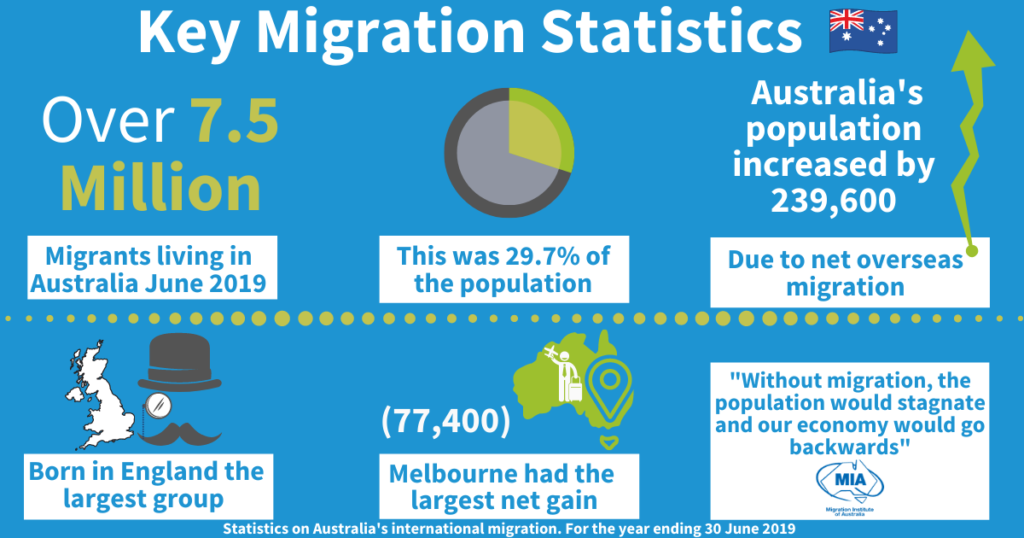 The diaspora community plays an essential role in Australia. In these uncertain times, many have doubts about the future outlook. COVID-19 has affected Australian visa holders and those who are waiting to be issued their Australian visas.
For more info on the importance of remittances for diaspora living and working in Australia visit our blog Why are Remittances essential for the Global Economy?
We have invited an expert in immigration matters to answer some questions about how Australia's Immigration might look like after the pandemic.
Hugh Wyndham, Migration Agent. Member of Migration Institute of Australia Founder ProVisa Australia.
Mr Wyndham has spent many years as a reviewer with the Refugee Review Tribunal, Migration Review Tribunal, and the Independent Protection Assessment Office. He has also had a career in the Australian diplomatic service in Africa, Europe, and North and South America.
What has been the impact of COVID-19 on Australian visa applicants and intending visa applicants.
Visa applicants overseas will have a long wait before they can travel to Australia unless they are in high priority occupations (mostly highly-skilled occupations to do with health care and construction).

Visa applicants in Australia have to negotiate the changes in regulations and policy brought about by the COVID-19 pandemic. The increase in unemployment has made Australian authorities much more cautious about granting visas to people in occupations where skilled Australians or permanent residents may be available.

From 1 October, employers will be required to meet additional requirements to satisfy the Department of Home Affairs that no Australians or permanent residents can be found to fill a position for which the employer wants to nominate a non-resident.

Hugh Wyndham, Migration Agent.
Has Coronavirus increased interest in immigrating to Australia?
No. The fact that few flights are available and few people are being granted visas and permission to travel means that there is no appetite for a long and uncertain wait.

In addition, it is expected that the migration program will be reduced for as long as unemployment remains high. Visas will be available primarily in the family area and in the Distinguished Talent area and the Priority Migration Skilled Occupation List.

More will be known soon, in connection with October's budget.

Hugh Wyndham, Migration Agent.
What will Australia's Immigration look like after the pandemic?
For as long as unemployment remains high, numbers will be reduced, as vacancies in the labour market are filled by people already in Australia. As that situation begins to normalise, it can be expected that the Priority Migration Skilled Occupation List will continue to emphasise people with the skills most needed both to deal with the pandemic and to stimulate the economy.

The same thinking is behind the Distinguished Talent visa, which was introduced prior to the pandemic, but which also gives authorities wide discretion to approve a visa for highly qualified people. It is a new way of ensuring that the migration program drives economic growth and high-level skills acquisition.

Hugh Wyndham, Migration Agent.
Are you returning to Australia from overseas?
Whilst travel restrictions are subject to change, currently, there are a reduced number of flights available to Australia. If you are a non-citizen or non-resident, you can only enter Australia if you have been granted an individual exemption to the current travel restrictions, or if you are in an exempt category.
At the moment there are around 25,000 citizens who are "stranded" overseas and have registered their need to come home. Just keep in mind that with such an uncertain outlook, even for Australian citizens, it could mean a few months of waiting.
The best thing to do is to check the news daily so that you can organise your return trip when the borders are opened again.
And I'm not stopping there…
Check if you are eligible to apply for an exemption and what documents you need to provide. For more information click here.
New Priority Migration Skilled Occupation List (PMSOL) introduced
The Temporary Skill Shortage visa (subclass 482) is a new type of visa. The list is provisional and the priority skilled occupation list may change as Australia recovers from the pandemic.
Applicants sponsored by Australian businesses under a PMSOL occupation can access priority processing and easier access to travel exemptions to enter and work in Australia.
482 visa applications based on the Priority Migration Skilled Occupation List (PMSOL) will have priority. However, the skilled occupation lists known as the STSOL and MLTSSL remain active. All visa applications based on these lists will continue to be processed.
The Priority Migration Skilled Occupation List
The 17 occupations (ANZSCO code) are:
Are you in Australia exploring visa options?
If you are currently in the land down under and seeking advice about your options, you may be wondering about Australia's immigration policy after the pandemic. The best way to find out information about immigration and citizenship is by visiting the Department of Home Affairs.
I know it can be overwhelming and confusing, especially as conditions change and each state has different requirements. The skill selection system is points-based with applicants receiving points for criteria ranging from age to work experience.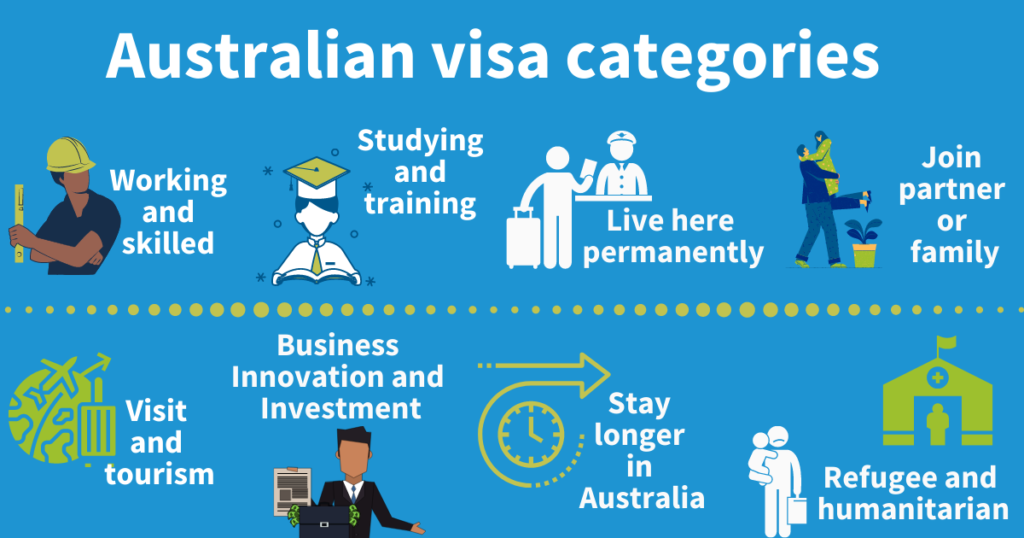 Most popular visa pathways for skilled workers Australia's Immigration
– Is a State or Territory Nominated visa based on points.
– This visa allows nominated skilled workers to live and work as permanent residents.
You can check your points online using the home affairs website here
Skilled Regional (Provisional) Subclass 489
– Allows a person to work and live in a specified regional area for up to four years.
– You can review the conditions by state in the official web site
– For skilled workers who want to live and work in regional area.
– If you are granted this visa, you might be able to apply for the Skilled Regional (Permanent) visa (subclass 887)
The Australian government provides information by city or state on immigration programs. Visit the official sites for Canberra, Darwin, Melbourne, South Australia, Tasmania, Western Australia.

Are you thinking about Australia's Immigration?
What Australia's immigration look like after the pandemic no one really knows. Even six months after the pandemic started, many things still are unclear.
Long term, Australia will still require skilled migration meanwhile the expected increase in unemployment due the COVID-19 pandemic may reduce the demand for skilled workers in the short term.
Three common ways of becoming a permanent Australian resident, in short are through gaining one of the following visas:
– Family stream permanent visa
– Work stream permanent visa
– Business or investor stream permanent visa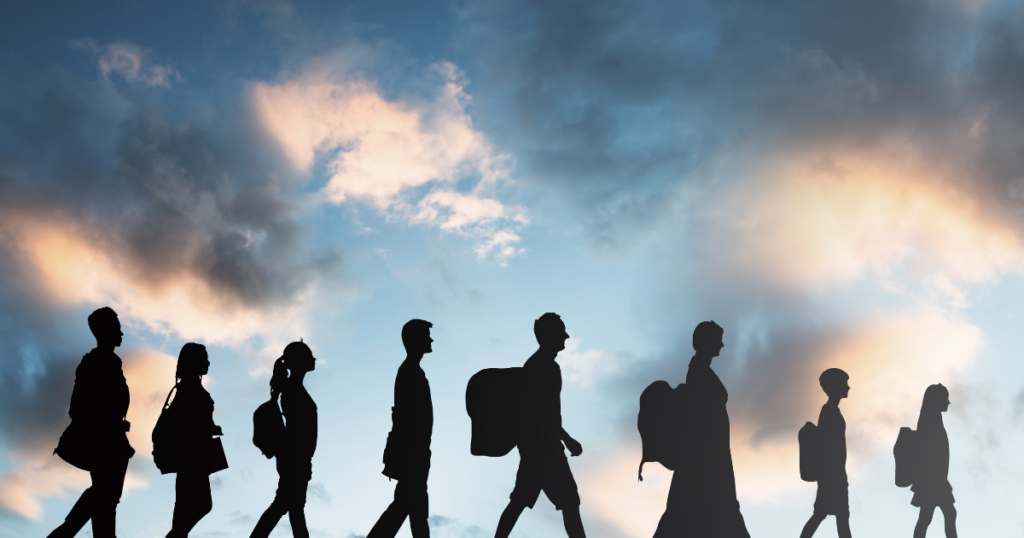 We suggest you contact an immigration agent to discuss the best option for you. Registered migration agents can provide professional immigration assistance and they are up-to-date with the latest policies, laws and procedures.
I'm sure you're with me on this one…
Immigration has never been easy for a variety of reasons. Strength and resilience of immigrants is one quality that will always be necessary as part of the journey of those who decide to make Australia their home.
Moving down under can be a challenge. You may have heard mixed experiences from other people. Double check you are well prepared in accordance with your particular circumstances. Please also visit our blog 11 tips you want to know before you move.
The information contained in this blog is provided for informational purposes only and should not be construed as immigration advice. We recommend you contact a migration agent for professional assistance.
If you need help with permission to stay in Australia, please seek immigration advice from a member of the Migration Agents Registration Authority (MARA).
About Rocket Remit
Rocket Remit is the worlds fastest international money transfer service. Send money instantly to over 38 overseas countries at very competitive rates.
Use the country selector to choose the country and check the rate.
Click here for more information on how to send money using Rocket Remit.