Send money to Uganda from Australia
The fastest way to transfer money to Uganda
Rocket Remit is a fast, low-cost, and secure way to send money to Uganda from Australia. We take the safety of your money very seriously. That's why our security team works 24/7, ensuring your money transfer to Uganda reaches the right hands.
Whether you are sending money to Uganda for friends, family, charity, social or religious reasons or just to help out, you can trust Rocket Remit to transfer your money from Australia to Uganda quickly, safely and reliably.
Receiving Operators in Uganda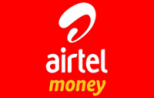 From Kampala to Gulu and Lira to Mbarara we have the whole of Uganda covered.
We transfer money instantly through Airtel Money or MTN Money. This means you can send money across the whole of Uganda. Use it to pay bills, buy top-up or just cash out at one of the thousands of Airtel Money or MTN Money agents.
How to send money to Uganda.
The recipient does not need a bank account to receive money. Just use their Uganda mobile number. It's so simple!
How does it work for the recipient in Uganda?
An active Airtel Money or MTN Money mobile money account is the only thing your family needs to receive the money in Uganda.
To open an account, the beneficiary simply needs to visit any Airtel Money or MTN Money agent.
Your family or friend will receive an SMS as soon as the money arrives.
They then enter an access code to see the credit limit available and use the money.
A menu will appear which will allow them to choose to pay a bill, make a purchase, withdraw money or Top Up, straight from their mobile phone.
There is no time limit for them to use the money, it will simply remain in their mobile wallet until they wish to use it. They can check their balance at any time.
Money or Top-Up can also be forwarded to another active Airtel or MTN mobile phone.
As soon as your transaction has been processed the recipient will receive an SMS to let them know they can use it straight away. There's no need for your family or friends to hurry to withdraw or use the money as it will be safely stored on their mobile phone. The money is safe in the phone because it's protected by a confidential access code.
Your family members can use the money in the way it will help them most. While there are many ways to use the money sent to your mobile, some customers will need to withdraw their money. This can be done at anyone the large network of Airtel Money or MTN money agents in Uganda.
Click here for more info on Airtel Money Uganda.
Click here for more info on MTN Money Uganda.
For more information on how to use Rocket Remit click here.
For answers to Frequently Asked Questions click here.