How to send money to Movii Colombia
A group of entrepreneurs who saw the need for a better financial services. Specifically they wanted to create a digital platform that would give Colombians access to a wide range of financial services that were:
Affordable
Secure
Easy to use
In today's fast-paced world, instant money transfers are becoming increasingly popular. One of the most popular ways to transfer money in Colombia is through Movii.
Since its launch in 2017, Movii Colombia has grown rapidly, and it now has more than 1.5 million users. The innovative approach to financial services has been widely recognised for its effectiveness
Movii has won several awards, including the Finnovista Pitch Day in 2018 and the BBVA Open Talent
New player – Movii Colombia
Movii is an exciting new player in the financial services industry, and it has the potential to transform how people in Colombia access financial services.
Its innovative digital platform and commitment to providing affordable, secure, and easy-to-use financial services have made it a popular choice for Colombians who are looking for a better way to manage their money.
What is Movii Colombia and how does it work?
Movii is a digital platform that allows users to send, receive, and manage money online. It is a virtual wallet that enables users to make payments, pay bills, and transfer money to other Movii users or bank accounts in Colombia.
Movii also offers a physical card linked to the wallet that can be used for online and offline purchases. The card is available through its mobile app available for both Android and iOS devices.
To use Movii, users must create an account, which they can do through the app or the Movii website. Once they have set up their account, users can deposit money into their virtual wallet through various channels, such as bank transfers, cash deposits at authorised locations, or debit or credit cards.
How to open your Movii Colombia account?
Opening a Movii account is straightforward. Users can download the Movii app from the Google Play Store or the App Store and follow the instructions to set up an account. Alternatively, users can visit the Movii website and sign up.
To complete the registration process, users must provide some basic information including their name, email address, and phone number.
Users will also need to verify their identity by providing a valid ID, such as a passport or national ID card.
After setting up their account, users have the option to deposit money into their virtual wallet by linking their bank account or credit card, visiting an authorised location to deposit cash, or receiving international money transfers.
Why is Movii so popular?
Movii is popular in Colombia because it offers a fast, convenient, and affordable way to send and receive money. Movii's virtual wallet allows users to transfer money instantly to other Movii users or bank accounts, without the need for physical cash.
Movii is also popular because it is accessible to everyone. The fees are often lower than traditional banking fees, making it an attractive option for users who want to save money on transactions.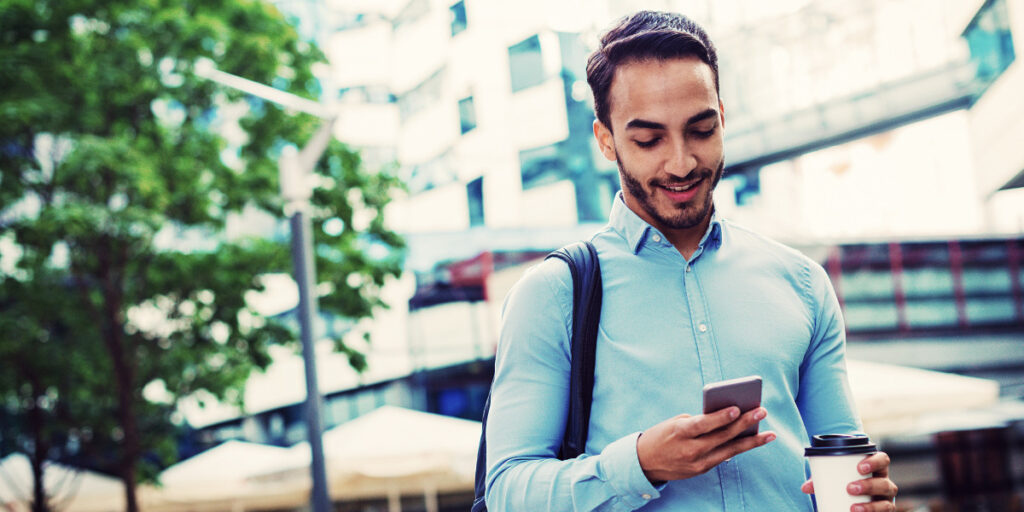 Can you use Movii Colombia without a bank account?
Yes, Movii can be used without a bank account. Users can deposit cash into their virtual wallet at authorized locations or through bank transfers, credit cards, or debit cards. This makes it easy for anyone to use Movii, regardless of whether they have a bank account or not.
Is Movii safe and secure?
The platform is encrypted and secure, which means that users' personal and financial information is protected. Movii also complies with all relevant regulations and has implemented measures to prevent fraud and other illegal activities.
Movii uses advanced security protocols to protect users' virtual wallets, including multi-factor authentication and transaction monitoring. The security measures are designed to protect users from unauthorised access and keep their money safe.
Is It Safe to Send Money to Movii Colombia with Rocket Remit?
Yes, it is safe to send money to Movii with Rocket Remit!
Rocket Remit, a registered Independent Remittance provider in Australia, operates under the regulation of AUSTRAC and the Australian Securities and Investments Commission (ASIC).
Additionally, Rocket Remit follows best practices in data collection and storage, ensuring that only the absolute minimum personal information is collected or stored. How Rocket Remit keeps you safe
How do I send money to Movii Colombia with Rocket Remit
Sending money to Movii Colombia with Rocket Remit is a quick and easy process.
Here is a step-by-step guide to help you get started:
Create a Rocket Remit account:
To use Rocket Remit, you first need to create an account on their website or mobile app. You will need to provide some basic information, such as your name, email address, and phone number.
Load your account:
Next, you will need to load your account via bank account, credit card, or debit card. This is the account from which the funds will be transferred to your recipient's Movii account.
Enter recipient details:
Enter the recipients' details, including their name, phone number, and national ID (Cédula de Ciudadanía ).
Review and confirm:
Before submitting your transfer, review all the details to ensure everything is correct. Then, confirm your transfer via SMS.
Overall, sending money to Movii Colombia with Rocket Remit is a safe, fast, and convenient way to transfer money to your loved ones in Colombia!
Why to send money to Movii Colombia with Rocket Remit Australia
Here are a few reasons why someone might choose to send money to Movii Colombia with Rocket Remit Australia:
Convenience:
Rocket Remit offers a user-friendly platform that allows users in Australia to send money to Movii in Colombia easily. The process typically involves a few simple steps, such as registering an account, providing recipient details, and initiating the transfer.
Speed:
Rocket Remit aims to provide fast money transfers, allowing funds to reach the recipient's Movii account quickly. The exact transfer time may vary depending on various factors, such as the payment method chosen and any potential security checks.
Competitive exchange rates:
Rocket Remit strives to offer competitive exchange rates for international money transfers. This can be advantageous for individuals sending money from Australia to Colombia, as it can potentially maximise the value of their transferred funds.
Low fees:
Rocket Remit aims to provide cost-effective money transfer services, which means that the fees associated with sending money to Movii Colombia could be relatively low compared to other options. This can be beneficial for individuals who want to minimise the costs involved in sending money internationally.
Access to Movii services:
By sending money to Movii through Rocket Remit, recipients in Colombia can access various financial services provided by Movii. These services may include mobile banking, bill payments, digital wallet functionality, and other features that can enhance their financial management capabilities
About Rocket Remit
Rocket Remit is the worlds fastest international money transfer service. Send money instantly to over 50 overseas countries at very competitive rates
Use the country selector to choose the country and check the rate.
Click here for more information on how to send money using Rocket Remit.